About Todd's IT
Todd's IT is a managed service provider based in Peoria, Illinois. According to Founder and President Todd Giardina, the 12-year old firm provides IT services for companies of all sizes. However, the company was facing an issue with cash flow, brought on by the 45-day invoice payment cycle from their largest customer. As Giardina explains it, they submit upwards of 350 invoices each year for this customer and they needed a way to keep their cash flow more consistent.
About Ariba
Ariba – the company their customer uses for procurement, invoice submission and payment – suggested choosing from one of the early payment providers on their platform. After considering their options, Giardina selected invoiceXcel, the solution that offers up to 100 percent of invoice payment upfront (less fees) within just a matter of days. He signed up for the service in December 2018 just to test it out, but he's been so satisfied with the results, he's been using it ever since.
---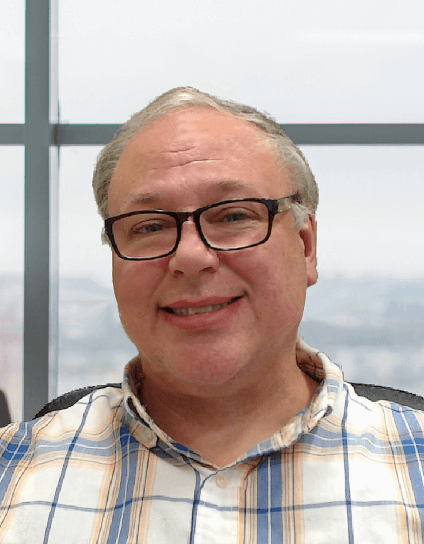 Giardina spoke with us recently to discuss what brought him to this point, his satisfaction with invoiceXcel and his plans for the future.
---
What made you consider an early payment provider in the first place?
Our largest client shuts down for about two weeks at the end of the year. They usually send us a large number of remittances, we have to wait a couple of weeks, then they send us another batch. I wanted to be able to find a way around the 45 days and to smooth all that out.
So Ariba, because of their relationship with your large client, reached out to you with some ideas?
One thing that came up late last year was a new service Ariba was providing that connects suppliers on Ariba's platform with a company that buys their invoices and helps them with cash flow. I was very interested in that. We checked into it, I put in a little bit of information and [of the ones they offered], it said invoiceXcel is the company that would best fit our needs.
What did you think when you looked into what invoiceXcel offered?
After checking into it, I thought, "This is great. This is just what we were looking for when we first started looking at these types of solutions." invoiceXcel offers 100 percent minus the discount rate up front and there was not this 80/20 thing that everyone else was doing. Plus the discount rate was very, very reasonable.
Talk about the signup process…
You do have to go through a few things. Obviously, they ask you questions about your company and who are the customers you want to add to this and there are some materials you need to provide to them. That takes, depending on how much time you have, a few days to everything together. There are banks statements and things of that nature because they have to perform their due diligence. But it really wasn't a hassle at all.
How often do you use invoiceXcel?
We submit seven or eight invoices through invoiceXcel every single week.
You had considered early payment providers in the past. Why didn't you use them then?
It's something that had been on my mind for at least a couple of years. We thought about going the factoring route, where someone buys your invoice and gives you around 80 percent of the invoice and they pay you the rest of it when it comes in minus whatever the discount percentage is. [With some competitors] the discount rates were higher, and the fact that you only got 80 percent up front and still had to wait the 45 days to get the remaining amount, we decided that was not the best way to go. So we decided just not to do it.
You're using autoXcel, automating your early invoice payment. Tell us about that.
With autoXcel, we don't have to touch anything, invoices are automatically submitted for payment…We're invoicing our client every single week, and these are nice-sized invoices. We definitely want to get that money in as soon as possible.
You build and host websites for a living. What are your thoughts on the invoiceXcel website?
I love the portal that we use. The website is built very well. It's very easy to use and very responsive. And the exporting capabilities are great. I like that a lot.
Are you looking to add additional customers to invoiceXcel?
We have a customer that is new to us as of last year. If we continue to grow with them, it might make sense for us to use it as well.
Any last thoughts you'd like to share?
invoicXcel has successfully solved a big problem for us. And that big problem is when you get paid every 45 days from an invoice that you submit, waiting for that, with the ups and downs of the year, can be kind of painful. But this really smooths everything out. It's fantastic!
Related Topics